Wac history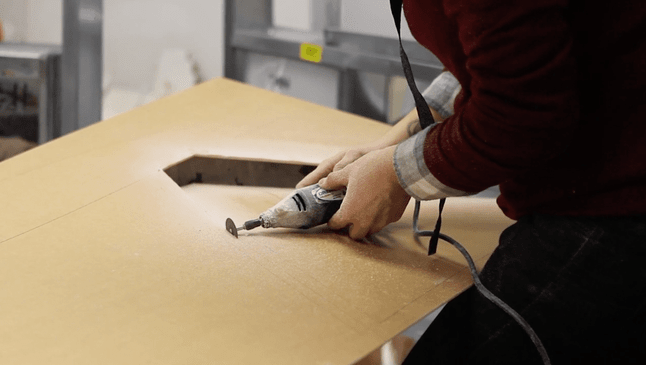 The formation of the workers as artists collective was catalyzed through a combination of events and organizations. The beginnings of the
Workers Art Coalition
was fueled by a unique membership that includes tradespeople, former HVAC students, artists, and educators. The group engages in a variety of movement building which developed a worker's art practice in which the artisan practices are re-elevated.
​
Social practice artist Barrie Cline created a public art class in 2006 at
The Harry Van Arsdale Jr. Center for Labor Studies' of SUNY Empire State College. A primary
goal for the public art class is to have students broaden their view of what art can be, who it can be for, and how it operates in the world. Allowing union members to tell stories not often heard from working people themselves. As makers, workers are empowered to claim art and re-apply its uses. Public art in particular may suggest ways to claim a seat at the table allowing for workers to state their own issues in a respectable environment. Barrie's class creates a space to discuss differences and commonalities in a larger economic and political landscape. Looking for ways to influence social change, and explore whether public art can be effective for true engagement beyond the limits of the art world.

In Late 2011 through her exposure to the Occupy Movement, Barrie met Bobby Andrew, a Local Union # 28 Sheet-Metal worker and his wife Holly who worked at the Steinway Piano factory. In the early days of Occupy, they had discussions that would help cement the idea that organized labor needed to be involved in a more public conversation. Bobby explained the concept of prevailing wage with phrases like "leveling the playing field." and wondered how workers and artists could team up in solidarity using creative tactics to amplify the effectiveness of public action. Taking to streets is one of labor's most powerful tools that has been dulled over time. They questioned whether a public art context might be a good way to energize the labor movement.
After the first iteration of the
Worker Pavilion
, major traction developed in membership, expanding into an Art Installation at Queens College and the a larger build out of Workers Pavilion for
Open Engagement in 2014
. Artist Setare Arashloo came upon the group in January 2014 while building for the public project in Barrie's studio at Queens College. She began to document the group's progress and as an artist was especially inspired about the mutuality of their work. Setare documentation of WAC led her to join the team and later created a
Workers Art Coalition Film
. Each further project has allowed insight into improvement of studio workshop time and best practices, building camaraderie similar to bonds that develop on the jobsite. Sharing similar obstacles on the job while learning ways to overcoming personal differences is principal in why W.A.C works well collectively.